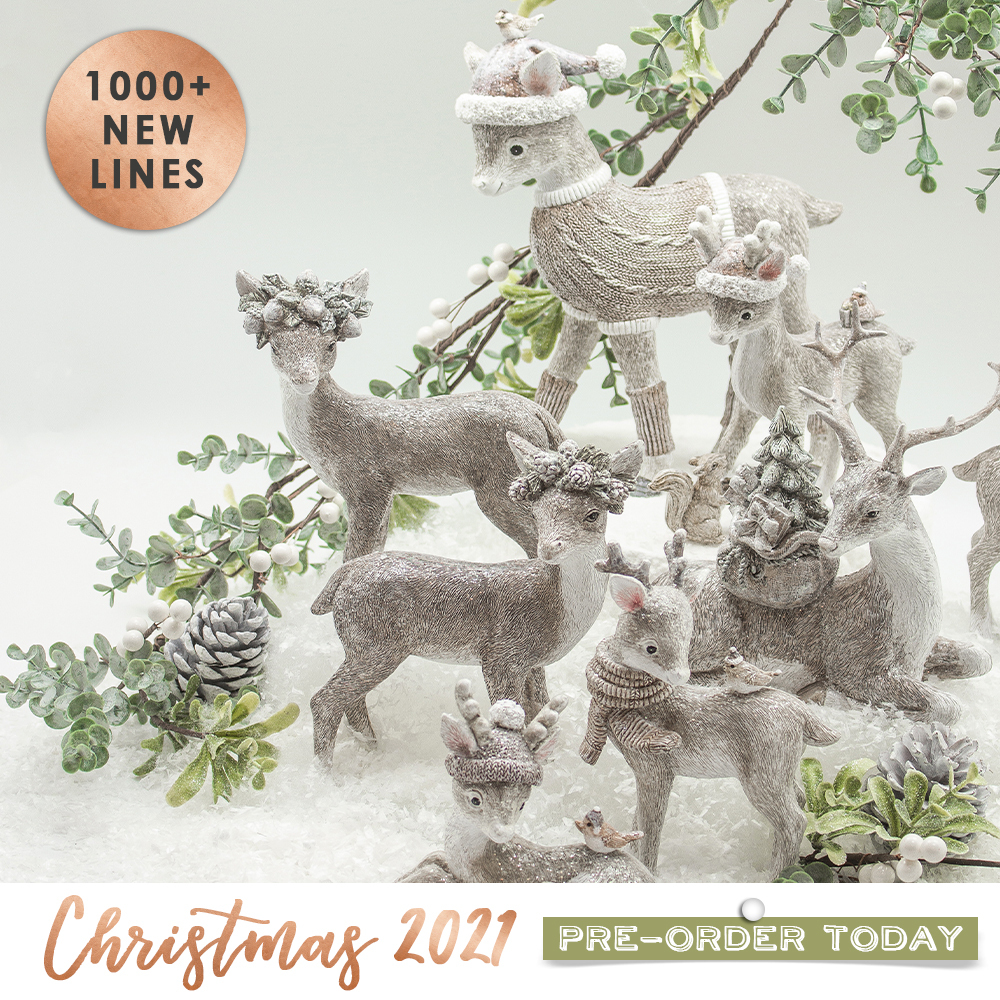 New Christmas 2021 Launch
We're so excited to share our fantastic New Christmas Collection with you. It's now available to preview and pre-order here on our website, at our extensive showrooms and via your Rep.
To ensure you get your first picks from our collection, we ask that you pre-order as soon as possible to secure your selections from the 2021 collection. You don't pay a penny to reserve your stock until we dispatch later in the year on a date that suits you.
It will be strange this year not to be attending the main shows early in the year but to make up for it we've pulled out all the stops to transform our Showrooms in to a one stop shop for Christmas 2021.
We really recommend a visit to our extensive Showrooms here in Sutton Coldfield, Birmingham (conveniently located only 20mins away from the NEC). It's the best way to see the entire collections in a safe and relaxed environment, allowing you to be inspired by our displays.
Our Showrooms are open under strict COVID safety measures, find our more here.
Your Angel is here to help
Not sure where to start? Your dedicated on the road Angel rep is here to help you make the best selections.
If we can assist you in any other way please get in touch, we'll be happy to help:
T: +44 (0)121 351 7457
E: sales@heavensends.com
We hope to see you soon.
HS x