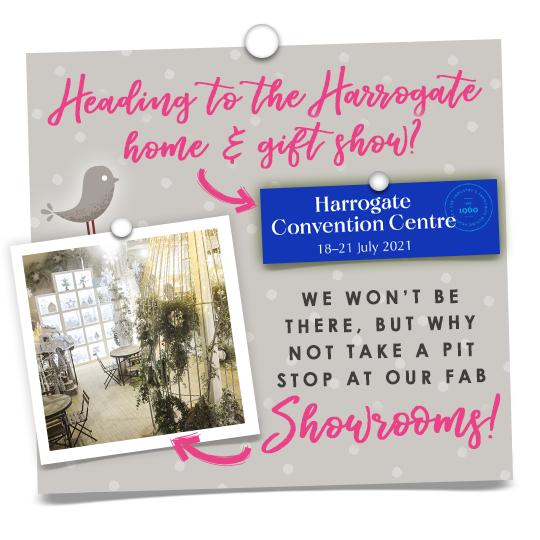 We won't be at Harrogate Home & Gift next week, but instead, we'd like to invite you to visit our fabulous showroom!
Its the perfect opportunity to visit, we're conveniently located in Sutton Coldfield in the West Midlands... & there's still time to pre-order Christmas & Halloween.
If you're curious you can now take a tour online tour of the showroom, just make sure you're logged in. ⭐ Book your appointment the same page ⭐
Our showroom is open under strict covid safety measures, full details can be found here.
Come and be inspired, we hope to see you soon.