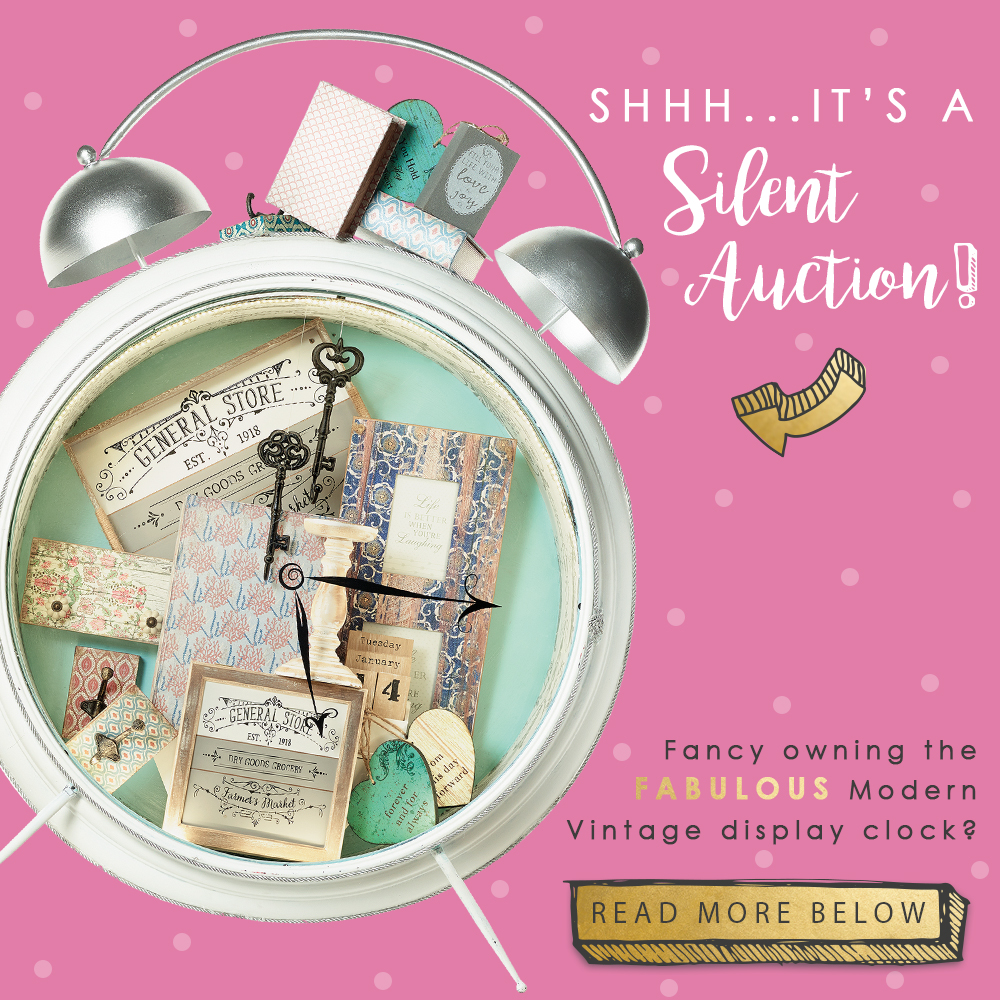 Would you like to be the owner of the fabulous Modern Vintage display clock?
This unique piece designed by award-winning Visual Designer Jan Billings is being auctioned off in support of Birmingham Christmas Shelter.
Please place your bid, along with you name and contact details in the green post box. You'll find bidding slips next to the clock.
The highest bidder will win and be announced on 31/08/19 here on the blog and on our social media pages.
Thank you in advance for your support and good luck!