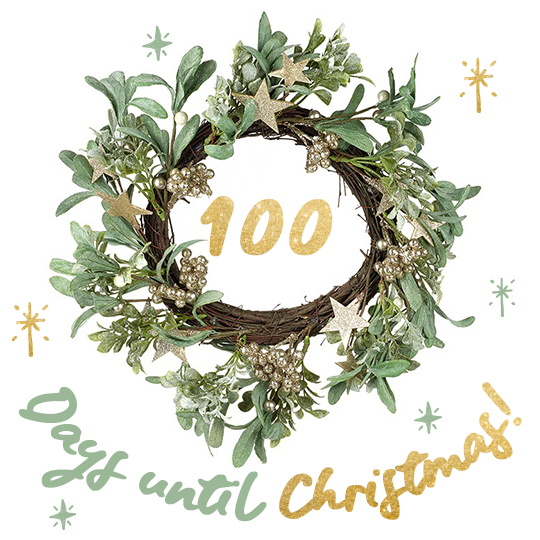 We think the saying 'can you believe we're in September already' has already been worn out, but what a crazy year it has been!
With so much uncertainty, it's reassuring to have some certainity that our tradition of Christmas will happen. Something to look forward to and celebrate will likely be the morale boost we all need to get through an otherwise very very strange year.
Today marks 100 days until Christmas. In retail land, that's not long at all and many are still playing lockdown catch up when it comes to planning Christmas stock and displays.
What The Experts Are Saying:
Surveys from Money.co.uk show that consumers are feeling positive about Christmas spending and grateful to have something to safely celebrate. Many of us have had to cancel or postpone our usual get-togethers: weddings, birthday parties… Christmas will be a welcome time of celebration with our nearest and dearest.
Financially, customers are ready to spend. Salman Haqqi, personal finance expert at Money.co.uk says:
"64% of the public we polled said they intended to spend more or at least as much on Christmas presents in 2020, as they did in 2019. Last year people said they intended to spend an average of £780 on Christmas gifts but this year is set to increase to £965".
The article goes on to say Christmas shopping is likely to start sooner this year, especially if customers can get a deal.
"Three quarters of those polled revealed they would consider starting their Christmas shopping earlier if it could save them money".
With that being said, it's time to consider how to make the most of the festive season ahead and maximise your sales. Are you ready?
Get inspired for Christmas
Our Showroom is open!
Our showroom has been refreshed and revamped to adhere to social distancing protocols. You can safely browse our entire Christmas and Everyday collections and be inspired by our displays. Arrange your visit.
Your Rep is here to help!
We're here for a friendly chat anytime to help guide & prep you into a profitable Christmas season & beyond. So please feel you can get in touch at any time if you'd like to discuss your requirements or arrange a visit to the Showroom.
Get in touch with your Rep.