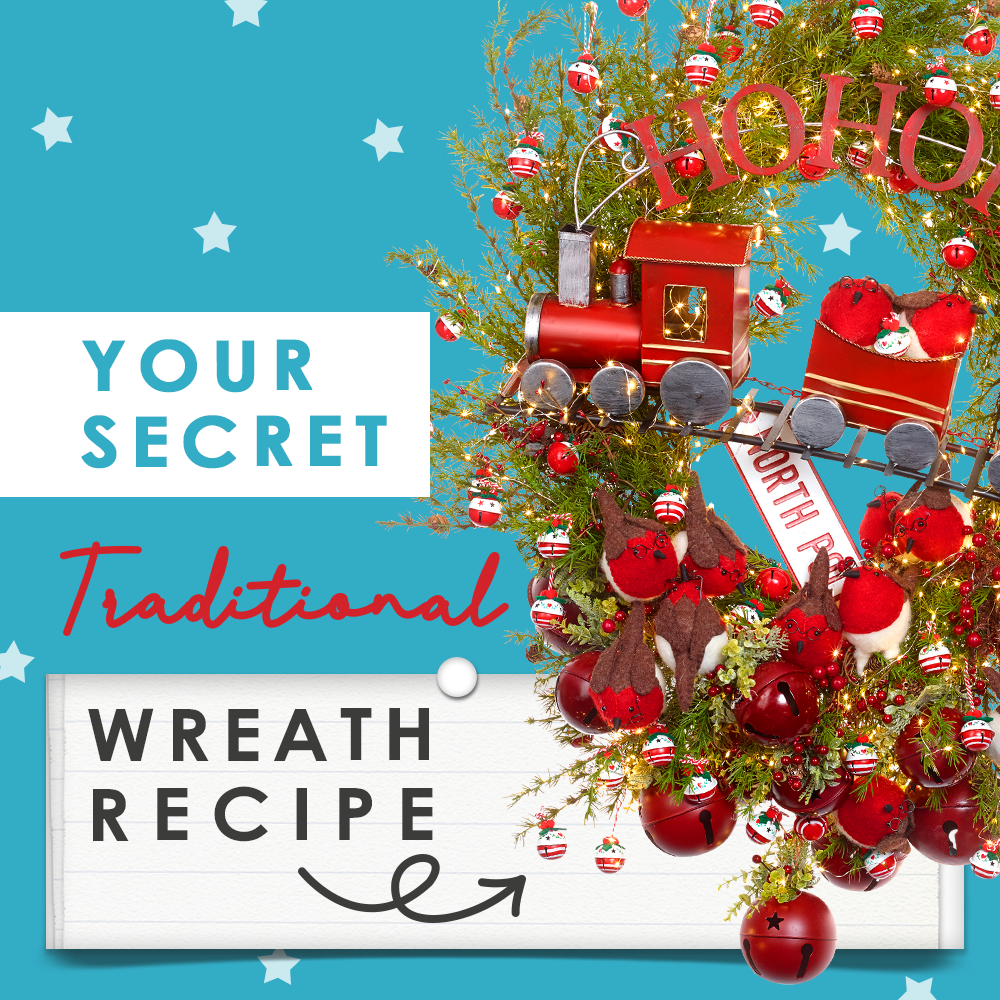 Get your creative hat on & be inspired by these beautiful items. Whether using our large wreath, a Christmas tree, or simply in-store shelving, these items work wonderfully together when creating your own Traditional display!
How to create the Traditional Wreath – The Basics
Use this wreath in its natural green state.
Apply lights fixing point to top, work lights into wreath ensuring the longer lengths are used to work down to the bottom - leave any ends of unused lights dangling as these can be worked in later. Two sets of lights were used on this particular wreath because the train shadowed the bottom, so another set was started at the bottom and worked upwards (this is optional).  Feed some of the lights into the steam engine window.
Fix the train across the centre of the wreath, do this using cable ties through the track and around the main body of the wreath, ensure the train is fully secure.
Apply the robins using wire around their legs and onto thicker branches, cluster the robins all together below the train place a couple in a train carriage. – use glue gun or regular UHU glue to fix robins into place
Hang all the large bells around and below the robins, remove the red baubles from the garland supplied and hang individually. Place the signs in a carriage and within the wreath – don't use too many signs as it will distract from the train.
Fill the whole of the wreath with the small red and white bells using the strings attached
Hang up your wreath and enjoy
Shop our full Traditional range here.