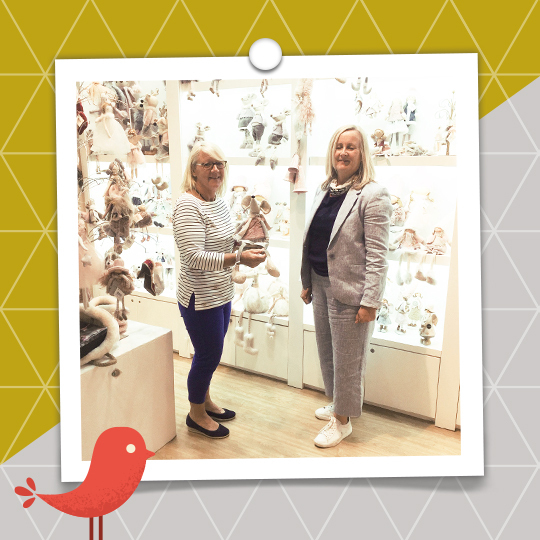 We welcomed Annette Berry and Rose Broadhead from Eyebury Nurseries, Cambridgeshire to the Showroom for the first-time on Monday 17th August.
Tell us about your visit
"We visited the Heaven Sends showroom for the very first time, as new customers, having first visited their stand at Spring Fair, NEC; back in February. Our dedicated "Angel", Jeff, showed us around the spacious air-conditioned showroom. We were very impressed with the vast selection to choose from, and Jeff shared with us some great retail tips, which we will be putting into practice this year! Ordering was an easy and enjoyable experience for us. Heaven Sends is definitely worth a visit." - Rose
A big thank you to Annette & Rose for visiting us at the Showroom!
Get prepared for Christmas: book your visit now
With Christmas approaching, the Showroom is the perfect place to start if you are looking to get inspired. You'll find our ENTIRE Christmas range under one roof, with plenty of merchandising and display inspiration throughout. Our Angels are on hand to offer practical tips and advice to help you get the most out of the festive season!
If you are interested in visiting our fabulous showroom to see what all the fuss is about, please get in touch, we look forward to seeing you!
Contact your Rep to book a visit directly.
Or call our helpful team of Angels on +44(0)121 351 7457
We hope to see you soon x