The Angels are being creative and thought they'd share their ideas! Have some fun with our Packing Room products with a little helpful inspiration from the Angels who have come up with 3 simple ways for you and your customers to use this fabulous range.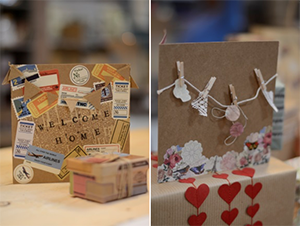 1. Create your own beautiful cards for all occasions. Our Packing Room range will inspire you to be creative, and with a range of stickers and ribbons the design possibilities are endless! There's no need to purchase your cards anymore, add your own touch of creative genius and personalise them just how you want!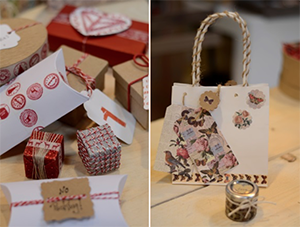 2. We all hate wrapping presents... Dull wrapping paper and flimsy paper tags, well we bring you exciting new products to help jazz up your gifts and easily make them look more creative and appealing... Wrapping presents couldn't be any more fun!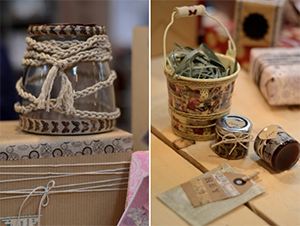 3. Repurpose and up-cycle your old belonging with our collection of tapes and strings. Add that quirky touch to your home and gifts with our fabulous range of products. Who'd have thought a bit of string around an old coffee jar would look so pretty?!
There are endless possibilities for using our packing room products... Many more than the few suggested here, but if you're still looking for some crafty inspiration, browse our collection here or take a peek at our Pinterest board here for all things packing room!