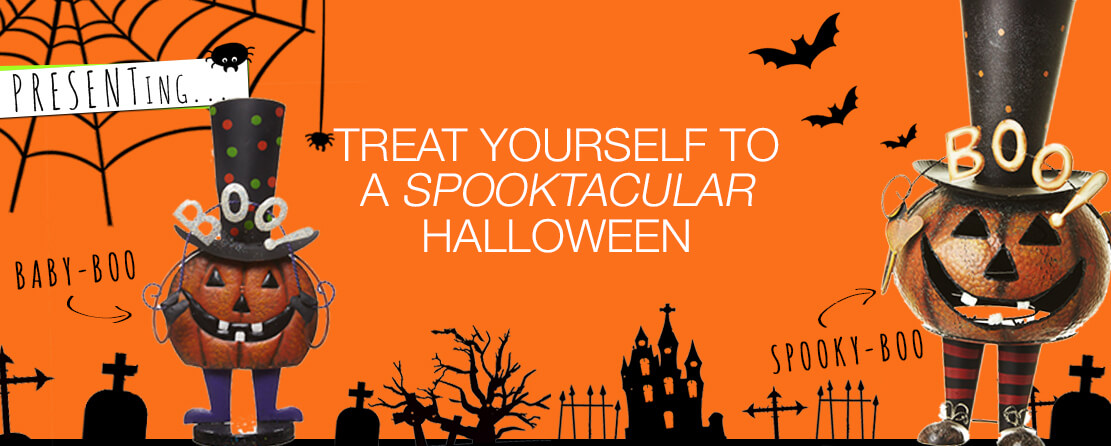 BOO!
Hubble bubble toil & trouble… At Heaven Sends we're sure to double… your 'Fright Night' fun with our eerie Halloween ranges!
Here are our top 5 tips to make your store fang-tastically frightening this Halloween!
Make an eerie entrance with our amazingly large Halloween gates (FAZ019), perfect for placing outside a shop!
Why not pop a few packets of spooky fabric (ACC009) around your store? Drape over shelving and doorways for the ultimate creepy feel.
Don't forget the corners! Hang a few wonderfully weird spider webs (SFZ274, SFZ275 or ACC015) around the edges of walls or doorways!
Really give your shop a ghoulish atmosphere with the wonderful motion-sensored musical spider (YH178)! He dances whenever someone walks past the sensor, so he's perfect for adding a touch of Halloween fun!
Finally, top it all off by recruiting Heaven Sends' own Halloween mascot, Spooky-Boo (FAZ003)! He bops, bounces and wobbles, and is a superb addition to any Halloween display.
Make sure you order yours before Fright Night!
Hope you have a wicked Halloween… mwahahahaha!
The Heaven Sends Angels xx