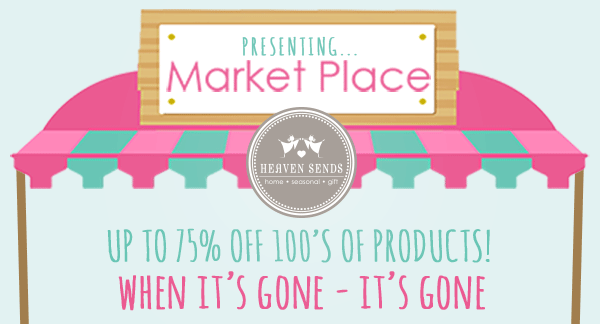 Roll up, roll up! Up to 75% off 100's of great products…
Our discount is ready to open for you to grab yourself a bargain!
But when it's gone, it's gone…so be sure to get yourself a great deal before it's too late!
Marketplace will be a dedicated area of our website that you can get discounted product lines up to 75% off the original trade price.
Here at Heaven Sends, we are always keen to keep adding NEW ranges and products to our collections which means sadly we have to discontinue some lines to make space for all the NEW! That's where market place comes in!
It's your chance to buy some of our older lines at discounted prices. Market place goes live this Thursday, so jot down a note in the diary to check back..
For now, here's a little taste of market place…