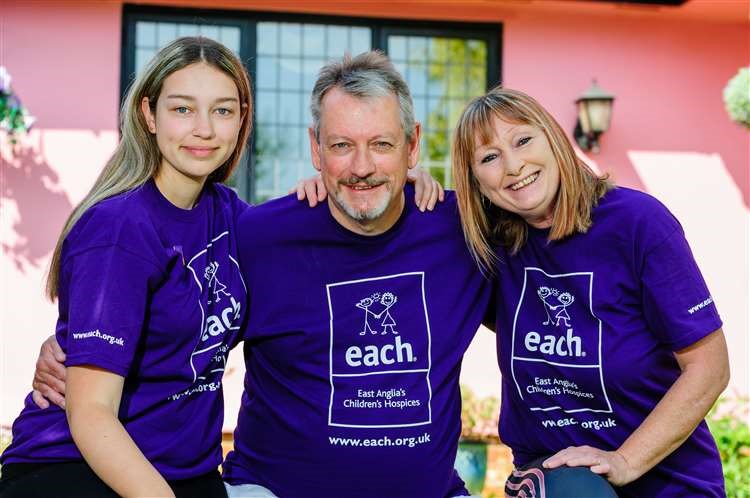 Jeff walks TWO Marathons for Charity!
During lockdown, Jeff Norman and his family have been walking around the Suffolk countryside every day – come rain or shine – in an effort to raise money for East Anglia's Children's Hospices. (EACH). They have already raised over £1,200- a big well done to Jeff, Debbie & Charlotte!
About E.A.C.H (East Anglia's Children's Hospices).
EACH cares for children and young people with life threatening conditions, providing specialist nursing care, therapies and much more to support the individual needs of the child, young person and their family.
Helping to fundraise in challenging times
The current challenging and uncertain times have hit charities especially hard, and for EACH the financial impact has been overwhelming (losing an estimated £1.8m in revenue this year). Many charity events have been cancelled or postponed, including the London Marathon, further impacting charities across the UK. The '2.6 challenge' was created in a bid to fill a £4 billion charity black hole.
Jeff, who was one of the youngest runners at the second London Marathon in 1982, said:
"I needed a positive focus whilst furloughed. My daughter suggested – rather sarcastically – that we should do a 2.6 Challenge – not realising for one minute that I would take it seriously and rise to the challenge."
Jeff, his wife Debbie and daughter Charlotte decided to set their own challenge and complete it together as a family. They walked 2.6 miles every day for 26 days to raise money for EACH. By the time they finished on May 23rd, they had racked up an impressive 67.6 miles – which is, fittingly, 2.6 marathons.
How you can help
If you would like to donate, Jeff's JustGiving page is open until mid August.
Learn more about EACH: https://www.each.org.uk