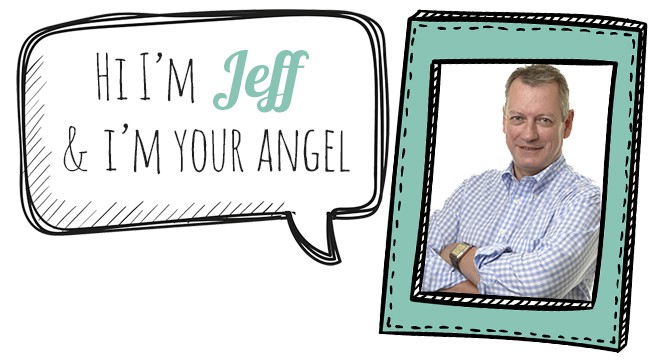 Sent from Heaven (Sends), Our 'Manly Angel' Jeff Norman is on hand to take care of you in East Anglia. With his enormous passion and understanding of the gift industry, he is a fountain of knowledge, ready to help your business grow!
Here are his 5 fabulous reasons to order with him!
1.) I can drop by and visit you to guide you through your buying decisions, advise on bestsellers, and choosing the right products for your business.
2.) If you love to natter about all things Home and Gift (and obviously a bit of football), then we'll have lots in common!
3.) Avoid the trade show rush and place an order at your own convenience!
4.) As your dedicated Angel with extraordinary service skills and expert gift industry knowledge, I can advise on everything from due dates and back orders to the latest hot trends.
5.) You put the kettle on and I'll bring plenty of chocolate coins!
If you fancy a chat about new stock arrivals and what fabulous products I can recommend, just give me a call or drop me an email to book an appointment...
Contact number: 07496 310 597
Email: jeff@heavensends.com