So that's it for another year... and Spring Fair 2017, as ever, was an absolute pleasure!


It's always so lovely to see lots of old friends, happy returning customers and of course to meet new faces along the way. Though it's a tremendously busy time of the year, it's you that keeps us going with your excited expectant energy and your joy at seeing all the new collections. (a coffee always helps of course... did you manage to visit the Angel Café?)
Launching over 1000 new products and merchandising them beautifully was great fun as usual. So we hope you enjoyed discovering all the new goodies as much as we did. Just in case you missed us, here are some of the highlights of this year:
We're dreaming of a...Pink Christmas!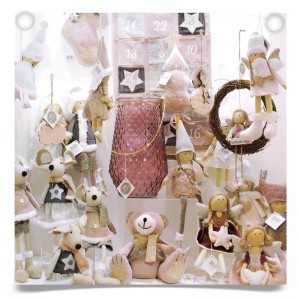 Our Christmas collections are always a huge hit. From the red and white of Nordic-inspired novelties to the whiteout of Winter Wonderland, but you know us, we love to give things a twist, so we thought we'd give the rose-tinted Fairytale range the spotlight. And what a pretty successful bunch they make!
 It's the colour of things to come…
A flutter of florals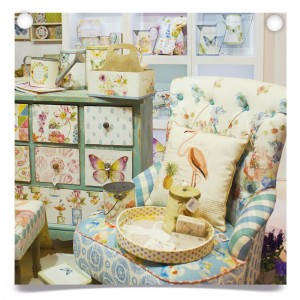 If springtime is more your thing, you're sure to enjoy the floral fancies of the new Fleur range… Soft watercolour washes and intricate details abound in this uplifting collection. Featuring a charming mix of fresh florals & fanciful flamingos (all the rage don't you know), these delightful pieces will have you feeling right at home.
How time flies when you're having fun...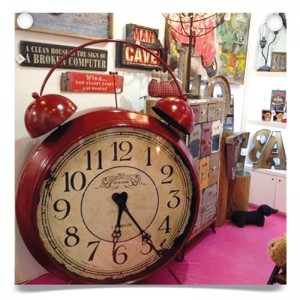 There just aren't enough hours in the day for all the shopping that needs to be done!

So set a reminder with this alarmingly large statement timepiece… What fun!
It was a jam-packed show from start to finish, but we wouldn't have it any other way. We hope that our fabulous collections, and ever-helpful angels helped to keep you going.
You can see all of our photos from the event here.
Of course, we want to hear all about how much you love your orders when they arrive, so keep in touch!
Did you miss out on seeing us at this year's event? Why don't you book an appointment to pop into the HS showroom. (revamped with all the new products).
We'd love to see you!
HS 
x