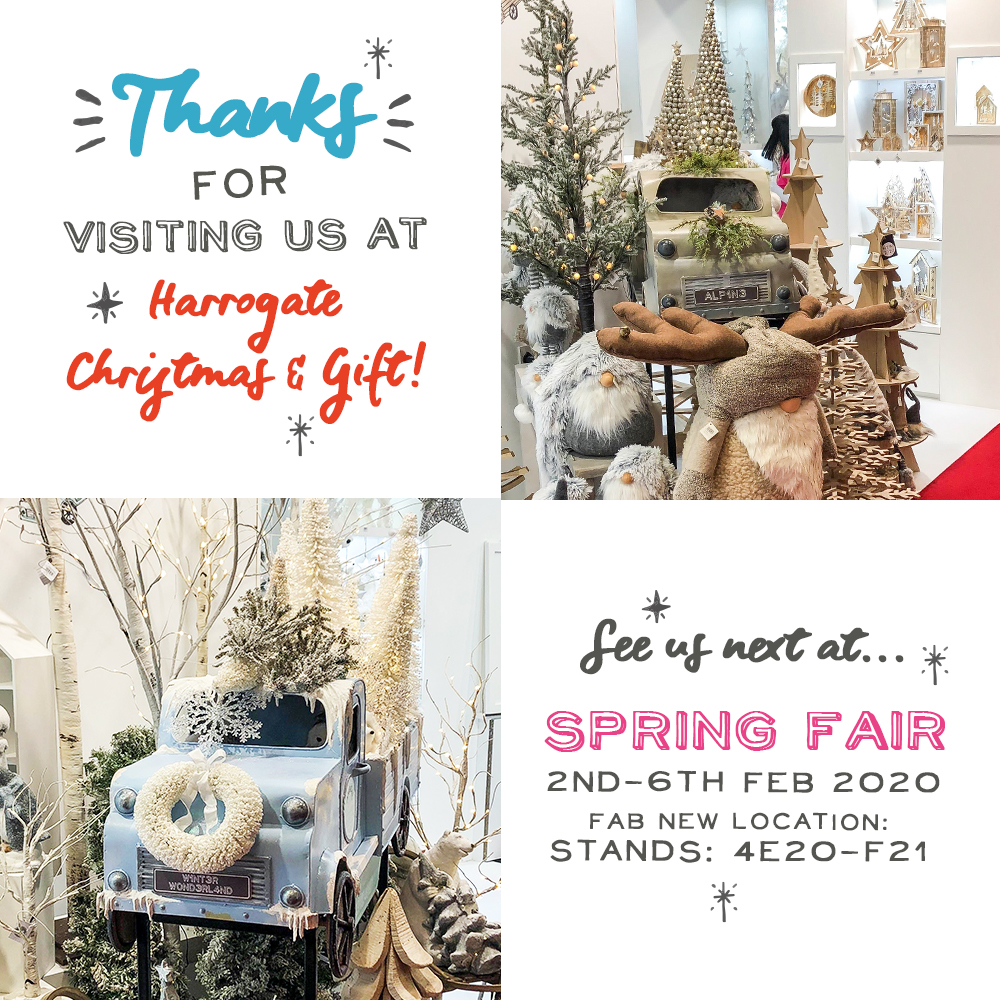 Can you believe that Harrogate Christmas & Gift is over for another year…? And what a show it was! Some of the highlights are below but first…
We'd like to say a HUGE thank you to all of you that popped in to see us. It was great to see so many familiar faces and make lots of new friends. It's always heart warming to see your positive response to our NEW Christmas collections. It makes it all worthwhile.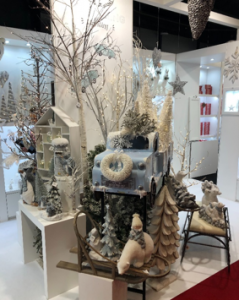 Next Stop
With only 3 weeks left to go until Spring Fair at the NEC (2-6 Feb) it's all Angels at the ready to create another amazing experience for you to attend…. And we have a fabulous NEW location right at the front of Hall 4 so you can't miss us!
Location in Hall 4, stands: 4E20 - F21. We hope to see you there!
Harrogate Highlights
With a stand spanning 3 additional areas we were able to "Deliver" a much wider selection of our Christmas range than ever before… showcasing our truly amazing Truck Campaign. Even Santa is thinking of retiring Rudolph he was so inspired.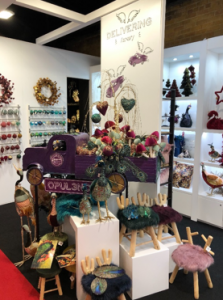 An Opulent take on Christmas
A luxurious take on Christmas was "delivered" with our Opulence themed products - full of rich colours and textures with a hint of gold. If you're looking for a bold but beautiful Christmas theme, this is it!
Wreaths, wreaths & more wreaths!
The fab wall of wreaths attracted a lot of attention this year, and no wonder- they come in all shapes and sizes, ones with a modern spin as well as traditional classics…. many with matching garlands. They're so pretty, your customers will want to keep them up all year round!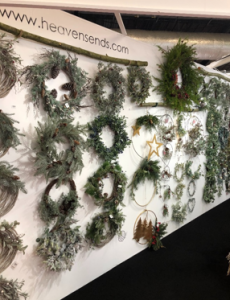 Glittering Glass
Here at Heaven Sends we're synonymous for beautiful glass decorations and this year the range was hugely expanded to cater to the widest audience possible. Ever popular, our LED baubles were a massive hit along with the usual host of classic sparkling glass angels. Always a best seller no matter your style.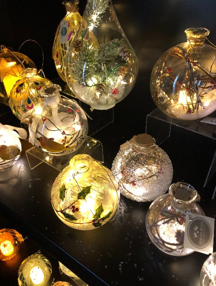 See you at Spring Fair!
It won't be long now until we're back on the road for NEC Spring Fair, bringing all of our exciting NEW Christmas and Everyday collections to NEC Birmingham. We hope to see you there!
If you are short for time during your visit- you can arrange an appointment to see your Rep Angel. Please email sales@heavensends.com to arrange a time to suit.
If you can't make it to the shows, our fabulous Showroom is open year-round. You can see the entire collection away from the hustle and bustle of the shows. Book your visit today!
Don't miss any of the fun!
Are you following us on Instagram? The best place to stay up-to-date on show news, new collections and other fun goings-on.
@heavensendsuk