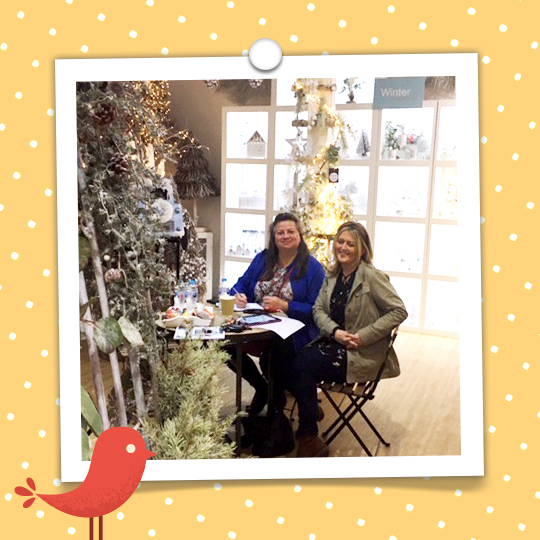 It's this time of year that the Showroom really comes to life, because as you may have heard… there's less than 100 days until Christmas!
Dandelion Gifts from Frodsham, Cheshire, recently visited the Showroom to get inspired and secure their Christmas stock for the coming retail season. What better place to get excited for the most wonderful time of the year?
How was your visist?
"We had a fantastic visit to see the Christmas collections. Louise was very welcoming and gave us a tour of the Showroom which was very spacious and set up with displays of all the different themes. Everything was set out and prices displayed. Louise left us to browse and get inspired. She then rejoined us to scan our selection as well as recommending items and bestsellers".
Did you feel safe during your visit?
"Louise went through the safety procedures with us upon arrival. We felt very safe and relaxed during our time at the Showroom. Definitely worth a visit!"
A big thank you to Dandelion Gifts for paying us a visit!
Get prepared for Christmas- book your visit now!
With Christmas approaching, the Showroom is the perfect place to start if you are looking to get inspired. You'll find our ENTIRE Christmas range under one roof, with plenty of merchandising and display inspiration throughout. Our Angels are on hand to offer practical tips and advice to help you get the most out of the festive season!
If you are interested in visiting our fabulous showroom to see what all the fuss is about, please get in touch, we look forward to seeing you!
Contact your Rep to book a visit directly. Or call our helpful team of Angels on +44(0)121 351 7457
We hope to see you soon x