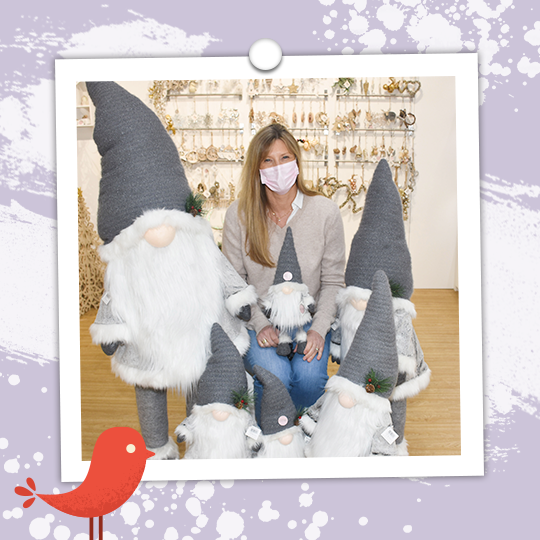 Switching Trade Shows for the Showroom
Suzanne from The Parsley Pot has been buying from us for over 16 years! We were happy to welcome her back to the Showroom for a visit.
When did you visit the Showroom?
I visited in May 2021 and found it to be Covid secure and a safe environment to do my Christmas buying. I used to buy the Christmas range at the Spring Fair, NEC; but for the past 4 years, I have been visiting the showroom. It really is an exceptional range for Christmas 2021!
I now prefer to visit the Showroom as opposed to buying at Trade Shows. It's a much more enjoyable, relaxed environment where I can make un-pressurised and un-hurried buying decisions. With Christmas being so important for my gift shop, its essential to get my range right for my customers. I want to make sure, I give my customers the best choice of new products at the right price points, to offer value for money.
A big thank you to Suzanne for paying us a visit.
You can find out more about The Parsley Pot below:
Web: www.theparsleypot.com
Facebook: www.facebook.com/theparsleypot
Instagram: @theparsleypot
Book your Showroom Visit
If you are interested in visiting our fabulous showroom to see what all the fuss is about, please get in touch, we look forward to seeing you!
Contact your Rep to book a visit directly.
https://www.heavensends.com/showroom
Or call our helpful team of Angels on +44(0)121 351 7457