How does your Garden grow?
UK consumers spend around £5 billion a year on products and plants for their gardens* Now Spring has sprung, and we can see glimmers of summer to come, it's the perfect time to have fun with foliage and neaten up the garden.
Heaven Sends Outdoor Living range is much more than just gardening…with blooms, buckets and bits and bobs and even benches; your garden can reside inside and not just outside.
The Heaven Sends handy guide is here to show you some products that are sure to get your shoppers excited about going green!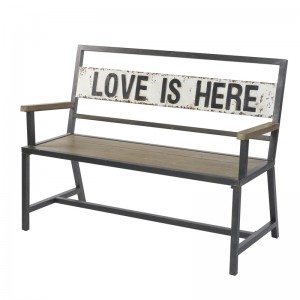 FHB073- Love is Here Bench
£106.38 (min 1)
A bench is the perfect statement piece in any outdoor space, and this one is no exception. The 'love is here' metal and wooden bench has a touch of up-cycled charm adding quirky detailing to a living space or garden. Just imagine lounging on this bench, soaking up the sunshine? Bliss... if you like the thought, so will your customers! Available for future delivery.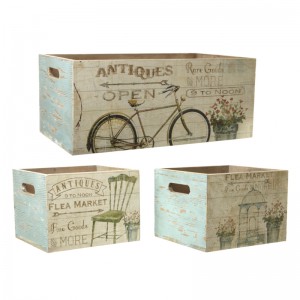 MBF204- Flea Market Crate Set
£17.02 (min 2)
This fabulous set of three antique style 'Flea Market' crate set comes in assorted sizes and are perfect for indoor or outdoor storage. Alternatively, pop in pre-potted plants as a modern quirky planter with a vintage classic design.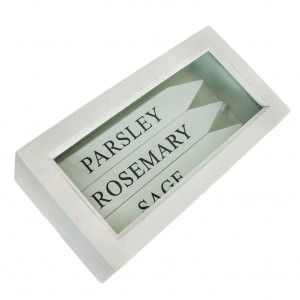 BYZ172- Garden Herb Markers
£5.53 (min 4)
If you don't have the gift of green fingers, then these 9 helpful herb markers will make sure you never confuse your parsley with your rosemary again! These wooden markers come in their very own matching box...useful to store anything from seeds to string while your markers are in use!
MBF313- Set of 2 Wooden Trugs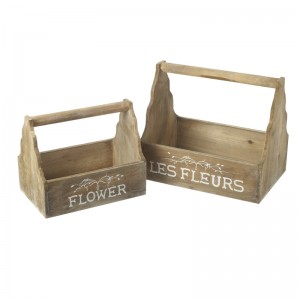 £19.14 (min 2)
These simply fabulous wooden trugs will be the perfect garden accessories! Your gardening clientele can pop plants, pots or garden greens in the basket or simply use it as a decoration inside or outside! Available for future delivery.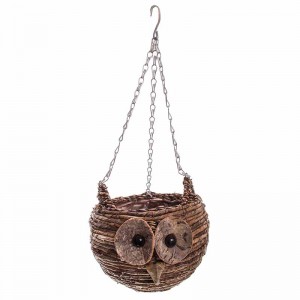 GWW004A- Owl Hanging Basket
£4.67 (min 6)
How adorable is this hanging owl basket!? Not only can it be used to pot plants, but this woodland animal is sure to attract shoppers that want to add some fun into their garden! Available for future delivery!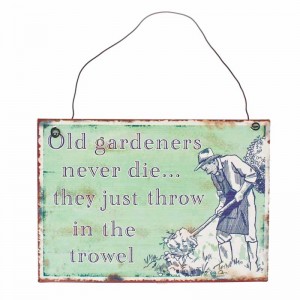 HLD146B- Metal Old Gardeners Sign
£1.48 (min 12)
Pun lovers will appreciate this humorous 'old gardeners never die' metal sign. A great gift idea for those with green fingers, or for garden enthusiasts to hang in the home as an amusing sign!
As the sun begins to shine, stocking up on a choice of outdoor themed products will definitely attract customers regardless of if they're garden proud or simply want some bits and bobs to decorate their outdoor space.
Top Tip:
Focus on the visual merchandising of your products and set up a ready-made garden area in store to help shoppers see all your garden goodies and entice them into buying multiple products!
There's a load to choose from at Heaven Sends…see our Outdoor Living range here!
*Sourced: The Horticultural Trade Association