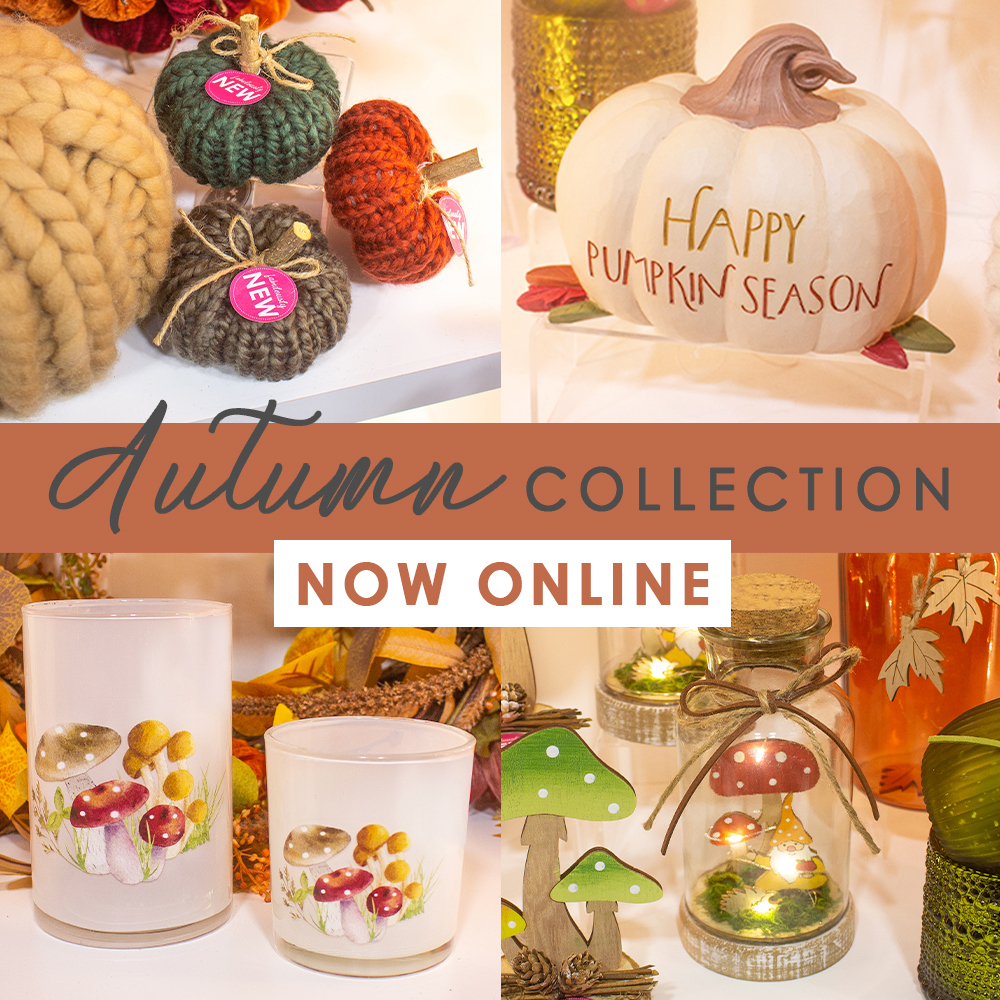 New Autumn Collection
We're excited to share our NEW extremely popular Autumn collection, now available to pre-order online.
In response to the growing consumer demand for all things Autumn, we've extended our fabulous collection for 2023, which will make getting stocked up for the cozy season a breeze. This collection can be enjoyed from late Summer onwards, maximising their shelf life, so you can enjoy sales for longer.
There's so much to discover:  pretty pumpkins in rustic hues, a harvest of foliage & plenty of adorable woodland animals.
Prefer to order in person?
The best place to see the entire collections is our extensive Showrooms. There's over 2,500 NEW lines for 2023 across our Christmas & Halloween collections, inspiring displays and plenty of support can be on hand to get the most out of your visit.
Find out more about our Showrooms.
We hope to see you soon.
HS x